About Caliraya Lake
Caliraya Lake is actually situated in the three towns of Laguna, namely Lumban, Cavinti, and Kalayaan. Caliraya Lake is a man-made mountain lake complete with coves and sand bars that we could boast internationally.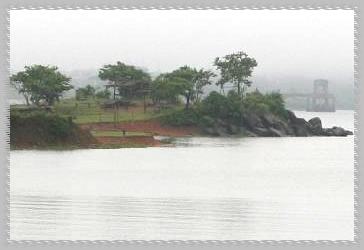 More than that, Caliraya Lake is also a home of several beautiful resorts. You could reach Caliraya by public or private transport.
There are several ways to reach Caliraya Lake, but there are the two of it. One from Makati through the South Expressway and the other, from Antipolo, which you could took the zigzagging through the thickly forested rolling hills and rugged ridges of Rizal towns of Teresa, Morong, Baras, Famy and all the way to Laguna towns of Pillilia, Sinoloan, Pangil, Pakil, Paete and finally Lumban where Caliraya Lake is located. The travel time to a distance of about over a hundred kilometers from Manila was two-and-a-half hours by going there privately and of course, much long if you take it publicly.
Caliraya Lake and the less publicized Lake Lumot that connects it are the results of an infrastructure project. It is actually a large reservoir built in late 1930s by the American engineers to supply water to the Caliraya Hydroelectric Plant. At present Caliraya Lake became a major tourist destination.
As the dams were constructed, entrepreneurs with foresight created two adjacent communities which were envisioned to be ecological communities, where one can enjoy the beauty and richness of unspoiled nature. The results were man-made mountain lakes complete with coves and sand bars – Caliraya Lake and Sierra Lakes.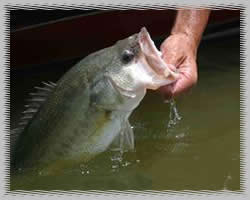 Large-mouth black bass in fact, the two lakes are the only place in the whole country where Philippine anglers can attempt to catch the famed Largemouth Black Bass, one of the top freshwater gamefish of the United States of America.
The Americans also seeded the Caliraya Lake with Largemouth Black Bass imported from the United States of America, which continue to proliferate and provide game fishers with year-round weekend excitement.
The waters of Caliraya Lake are cool and measures about fifty meters at its deepest. The lake extends and roves over partly submerged hills which form islands. The shores are of sticky red clay on some areas and pebbled on other areas.
The deep waters of the lake and the strong mountain breeze that blows from the Sierra Madre Mountain Ranges and the distant Mount Banahaw, make Caliraya Lake a perfect place for aqua sports such as boating, wind surfing and water skiing. The Caliraya Lake is also ideal for game fishing as fairly large game fish swim here. A boat trip around the lake is also available that would take about four hours.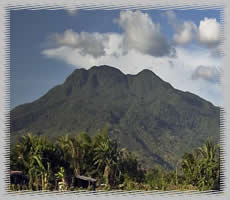 One of the resorts there is perched on top of a low-lying mountain overlooking the lake and commands a spectacular view of Caliraya Lake and three great mountains: Banahaw, Cristobal and Makiling as well as the tail part of Laguna de Bay.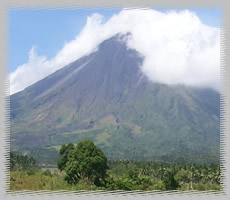 Caliraya Lake is a place where you can relax luxuriously – take a boat ride, fishing, water ski, or windsail. Or, you can just explore the surrounding forest or simply enjoy the cool breeze, enjoy the sun and wind. Caliraya Lake is an ideal place for winding down after all that hectic and fast-pace life in the city, or a getaway place with your partner, friends, and families.
So if you have time, why don't you visit the excellent place, Caliraya Lake is there for you to have a wonderful and unforgettable experience!